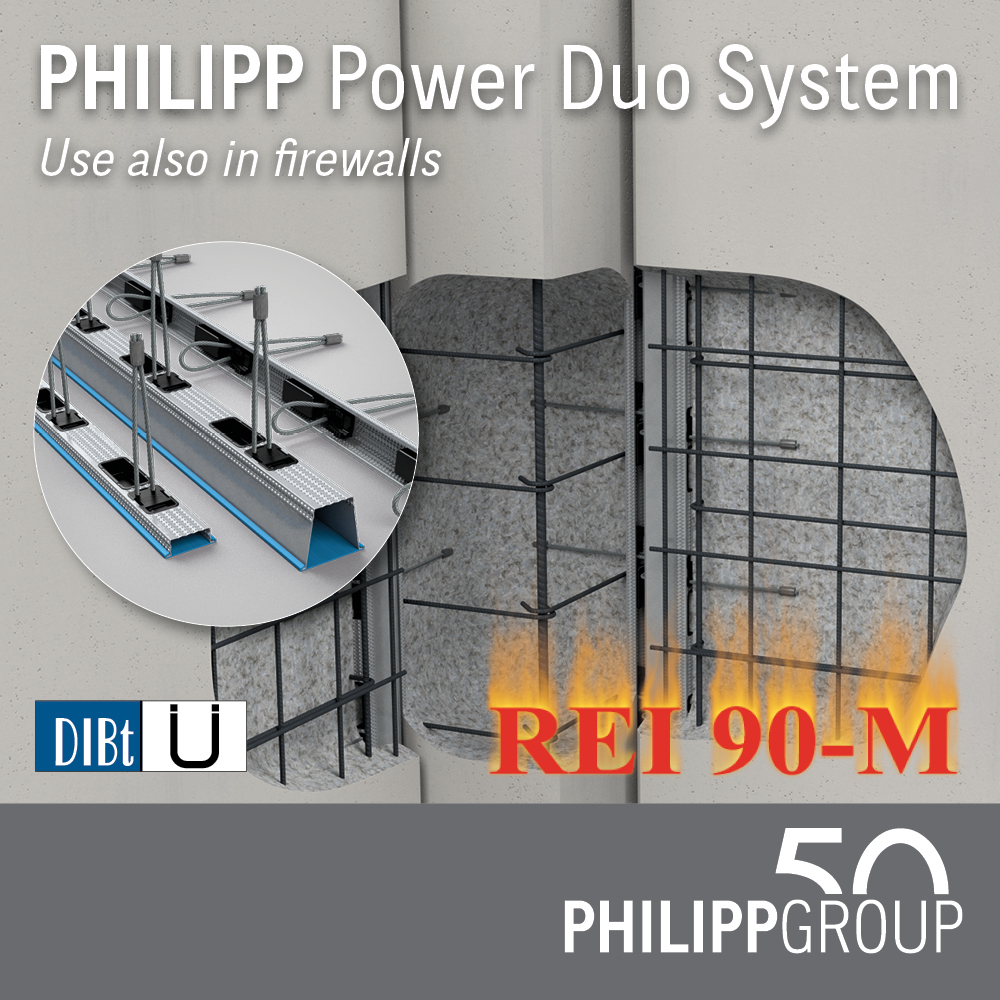 Hot news for the Power Duo connection system
With the updated approval, the Power Duo connecting profile, which has been established for many years, is now also an important component of preventive building fire protection, especially for firewalls. The connection with flexible wire rope loops, which is an integral element of prefabricated concrete construction, can now be used for all fire protection requirements without restrictions.
On the one hand, this is made possible by consistently applicable design values for all load directions and wall types, regardless of firewalls with highest requirements or walls with "only" increased fire protection specifications. On the other hand the two widely accepted mortar types, grouting or thixotropic mortar, can be used to fill the joints.
Although the Power Duo cannot prevent a fire but it can significantly slow it down from spreading. A simple and always high-quality component for a maximum safety of people and property – even in a fire case.
FOR MORE INFORMATION CLICK HERE!