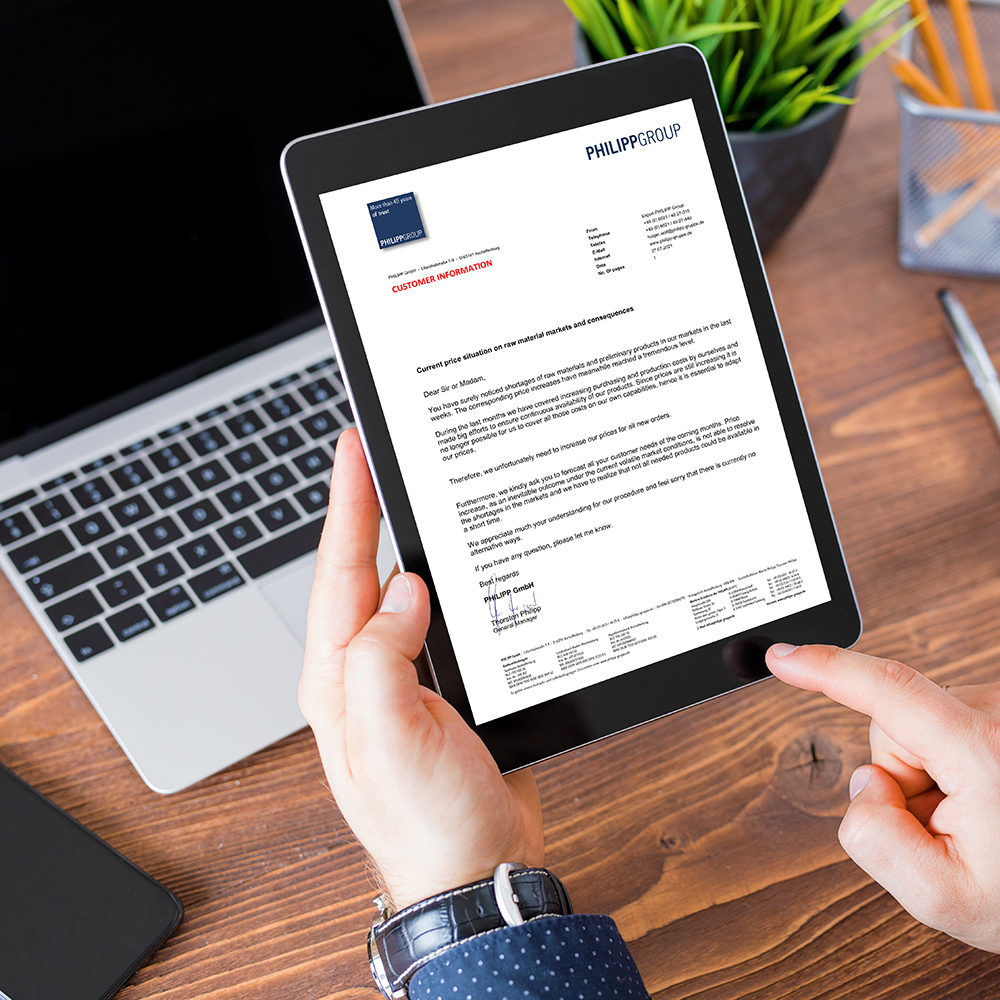 Current price situation on raw material markets and consequences
You have surely noticed shortages of raw materials and preliminary products in our markets in the last weeks. The corresponding price increases have meanwhile reached a tremendous level.
During the last months we have covered increasing purchasing and production costs by ourselves and made big efforts to ensure continuous availability of our products. Since prices are still increasing it is no longer possible for us to cover all those costs on our own capabilities, hence it is essential to adapt our prices.

Therefore, we unfortunately need to increase our prices for all new orders.

Furthermore, we kindly ask you to forecast all your customer needs of the coming months. Price increase, as an inevitable outcome under the current volatile market conditions, is not able to resolve the shortages in the markets and we have to realize that not all needed products could be available in a short time.
We appreciate much your understanding for our procedure and feel sorry that there is currently no alternative ways.